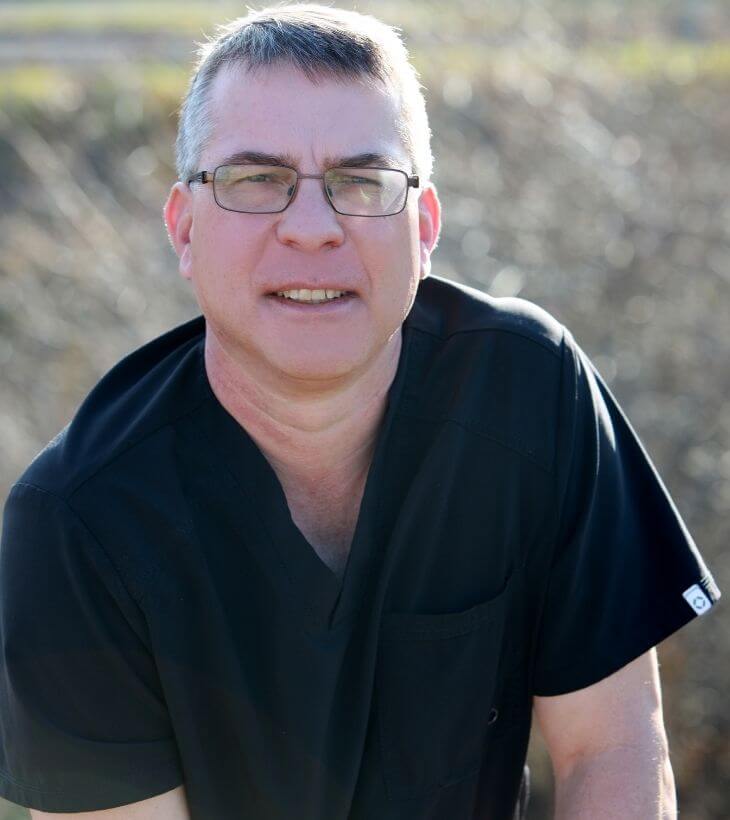 Dr. Steve Bernard, DVM
Dr. Bernard has lived in the Rogue Valley since 1972 and attended Medford Senior High School and graduated in 1986. His undergraduate work was completed in 1990 with a B.S. in Animal Science at Oregon State University. He then went on to attend veterinary school at both Oregon State and Washington State universities graduating in 1994. After two years of mixed animal practice in Roseburg, Oregon he returned to work exclusively with dogs and cats. In 1997 he purchased Medford Animal Hospital which was originally established in 1965 and then both he and his wife, built the new clinic in 2021.
Dr. Bernard is married to Dr. Graeber, and they have one son, Owen. His interests include golf, woodworking, fishing, and elk hunting. Recently he purchased a motorcycle and enjoys riding off-road slowly! He and his wife have two dogs, a Cavalier (Welly) and Golden Retriever (Jane), and one orange cat (Louis.)
Dr. Tiffany Graeber, DVM
Dr. Tiffany Graeber grew up in Ukiah, California. At the age of fifteen, she was working for an animal hospital as a kennel worker. She left for Colorado State University to obtain a Biology/Anatomy degree. After graduation, her love of travel took her to St. Kitts in the Caribbean to start her veterinary education. Transferring to Oklahoma State University, Dr. Graeber finished her senior year. She was off to Indiana next to do a clinical year at Purdue University School of Veterinary Medicine.
Back to the west coast with two orange tabbies in tow, Dr. Graeber landed in the Rogue Valley in 1994 and started her career. After a quick three years in Bellingham, Washington, Dr. Graeber returned to Medford to marry Dr. Bernard. They have one son, Owen (named after a favorite patient). Their family also includes Louis (an orange, male tabby), Welly (King Charles Cavalier) and Jane (Golden Retriever).
Outside of work, Dr. Graeber enjoys travel, baking and being a mom. Dr. Graeber gives back to the community by volunteering as a member of the Hillcrest Committee that fundraises for cancer research.
Dr. Shelley Mathis, DVM
Dr. Shelley Mathis spent her youth as an air force daughter traveling the US though eventually calling eastern Washington home. She completed both her undergraduate degree in nursing and veterinary degree (1988) from Washington State University. She holds the honor of being the first WSU veterinary student to give birth to children and not drop out of school: a daughter in her sophomore year & a son in her senior year. Dr. Mathis began her clinical work in western Washington eventually starting a practice along with her husband who is also a veterinarian. After 10 years of practicing in the States, they moved to Nepal (envision Mt. Everest) with their children and their cat, where they taught veterinary medicine in the remotes of the Himalayas. About 6 years later they sojourned north into China and took up residency on the Tibetan plateau again teaching veterinary medicine in rural areas and at a government agricultural school. Their time in Asia was filled with adventure, and a vast variety of animals and people who blessed their lives.
Returning to the United States, Dr. Mathis entered back into clinical medicine and eventually transitioned to Medford Animal Hospital in 2015. Dr. Mathis considers it a privilege to work with clients and their beloved animals, establishing and promoting optimal health and wellbeing. In her spare time, Dr. Mathis enjoys all things outdoors, especially if it includes family. She also continues to volunteer overseas, is involved in her church, and spends time loving on her grandchildren.
Through the years she and her family have had almost every kind of animal you could possibly domesticate; she presently lives with one epileptic cat rescued from China, another cat locally rescued and her husband (of 37 years) rescued from veterinary college.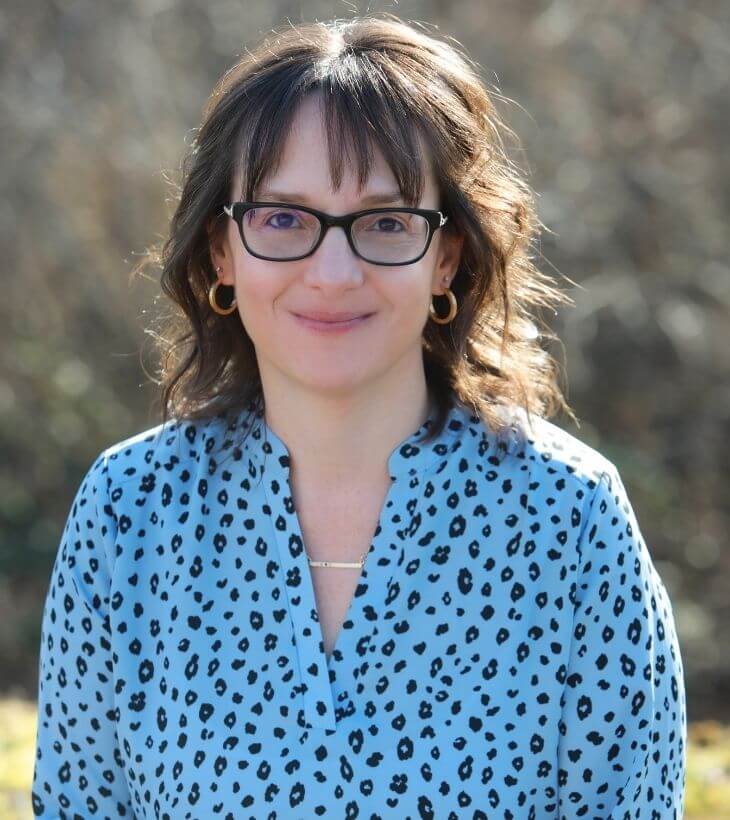 Dr. Diane Wittenberg, DVM
Dr. Diane Wittenberg has a bachelor's degree in aquatic biology from UC Santa Barbara and graduated from Iowa State University School of Veterinary Medicine in 1996. Her love of marine mammals led her to volunteer during college at the Marine Mammal Center in Santa Barbara where she assisted in the care, rehabilitation, and release of sick and stranded marine mammals. During her last year of veterinary school, she completed preceptorships at the National Aquarium in Baltimore and Sea World in San Diego. She has worked in small animal practice in California and Oregon, is particularly fond of cats, and has interests in internal medicine and dermatology. Her and her family love spending time outdoors and exploring new places and the beach will always be her happy place. She is an avid hobbyist photographer and especially loves macro, landscape and pet photography. She lives in Medford with her husband, two sons, and two spoiled rotten felines named Ollie and Sasha.
Dr. Cassidy Gillum, DVM
Dr. Cassidy Gillum is a recent graduate of the Texas A&M School of Veterinary Medicine, having earned her degree in May 2023. With a particular interest in feline medicine and endocrine diseases, Dr. Gillum has set herself apart as a caring and compassionate practitioner with a talent for connecting with both her animal patients and their human owners.
Though she may be new to the field, Dr. Gillum has already made a name for herself as a skilled veterinarian who takes pride in providing the best possible care for each and every patient. She has a knack for putting people at ease and creating a welcoming, reassuring environment that makes even the most anxious pet owners feel comfortable.
When she's not working with her patients, Dr. Gillum enjoys staying active with activities like hiking, skiing, and yoga. She's also an avid reader and loves nothing more than curling up with a good book on a lazy afternoon.
At home, Dr. Gillum is the proud owner of two pets: a sweet little dog named Poppy and a mischievous cat named Bunsen. With her love of animals and her commitment to excellence, Dr. Gillum is sure to make a lasting impact on the world of veterinary medicine.